You Know Summertime Is Here When....
Tuesday, July 03, 2007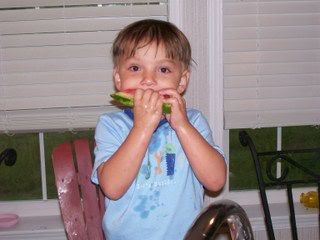 Your kidz are happily munching on watermelon, juice dripping down their faces, arms, onto their laps and the only thing they want is another piece. So, you give it to them, while you run their bathwater, for the second bath of the night! Th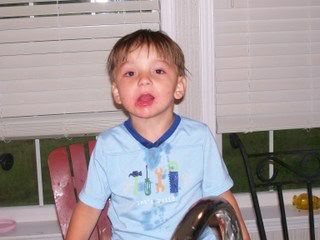 ey sure do enjoy eating it, eh?
It was worth mopping up all the juice on the kitchen floor to see how much they enjoyed it.



Labels: KIDZ, Nathan, Nicklaus, summer
posted by
MOM IS NUTZ # 10:02 AM