Four Eyes, No More....
Friday, June 22, 2007
Well, Mom thatz Nutz went and got her new specs...WOOHOO....I have 2 pair of new eyeglasses that will be mine in about 7-10 business days. However.....I also got something else....something I could not wait to use. CONTACTS!!! I cannot stand wearing glasses when certain things in life occur. I feel like I am hidden behind the lenses and frames. For special occasions, I don't want glasses. For pictures, NO GLASSES. I love being able to actually do my eye make-up and actually see it. I feel like any effort I put into my eye make-up is lost when I put on my specs. However, last night, I actually did the whole shebang. Shadow, liner and mascara. I really do like my brown eyes, but not in my glasses. It was awesome to be able to see again as well!!! I don't have my new glasses yet, but based on the pics below....which do you think looks better...with old glasses...or brand new discs in eyes?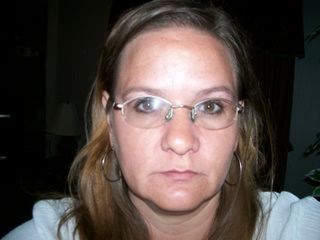 One of the few pics taken voluntarily of me with glasses on. I look like such a happy camper, eh? My girl Livey who is a great friend of mine, my kidz' call her Aunt Linda, she's been to my home, (our old one) we've done dinner and lunch, my kidz' call her on every major holiday...we're just close to say the least. She's coming to stay with us this winter. Even she asked me..."What, you wear glasses? I didn't know that. I refuse to wear them at times I feel are special or photoworthy....having my girl in Georgia, was one of those times...lol


Now, me with my kidz and one of me with Mom of Mom thatz Nutz. I think I look better, more self-assured and happy. Or it could just be I can see my eye make-up. BWAHAHAHAHAHA!!


WE'RE TOO SEXY FOR OUR SELVES, TO SEXY FOR OUR SELVES!!!

PEACE AND LOVE BABY, PEACE AND LOVE!!


ME AND THE MOMSTER...STILL SEXY AT 70!! GOD I WISH I SHARED GENES WITH HER....


posted by
MOM IS NUTZ # 12:23 AM