MY HUSBAND ABSOLUTELY LOVES PLAYING WITH HIS MEAT!!
Monday, October 23, 2006
I have never in my life experienced the events that occurred at my house last night. My hubby was tickled silly that he 1) purchased a grinder and 2) had deer meat to be ground up. I kid you not, he was almost orgasmic....this must be a total man thing, because if need be, I'd grind the meat...but I can guarantee it wouldn't bring that much euphoria. Once Joey vacated the coveted position of grinder for two seconds, another male jumped in his space. Joey, in all seriousness asked him, "I was wondering how long you'd be able to sit there just watching and not ask to grind." He was serious folks, it was like gold nuggets were falling out the other end. I guess it's one of those things you'd have to have an abundance of testosterone to adequately appreciate.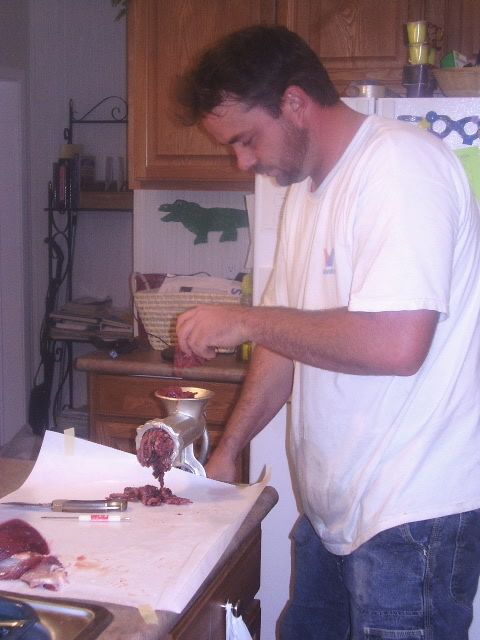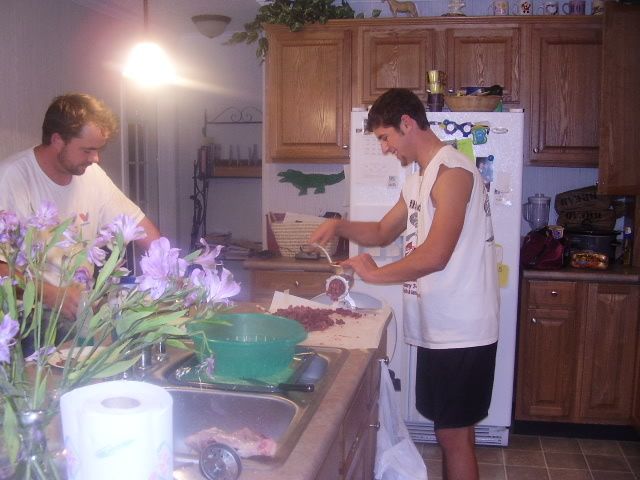 posted by
MOM IS NUTZ # 11:53 PM