Be Careful, That Thing Will Poke Your Eyes Out..
Saturday, June 16, 2007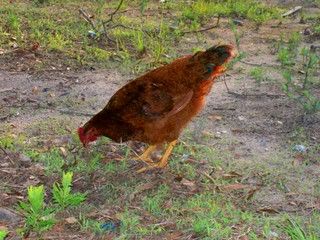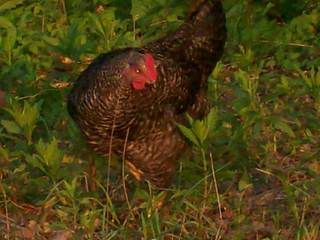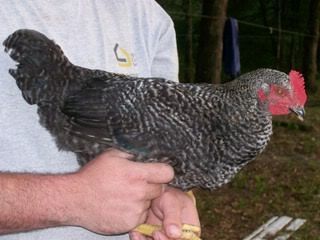 Okay, so maybe I am a tad bit neurotic when it comes to birds. I have the guts to admit it. I want no part of them. I mean, I am glad Joey and the kids enjoy them so much. That's cool with me. However, the other day, those creatures from hell chased me. Joey said they could "sense my fear." Okay, whatever. I told him we needed to kill every last one of them then. I've always heard dogs, like big huge Rottweilers, can "sense fear." If these chickens do the same then they are of the devil and I want no part of them. Of course he declined. My whole family is start raving mad....they hold those creatures from Hades and walk around with them like they are parrots. All I can say is, "Ahoy Matey...I'll kick your butt if you bring another one of them around me." I literally was trying to kick one that was particularly aggressive and I swear the dang thing didn't even flinch, just stared me down. Sense fear my butt, they are just demon possessed!!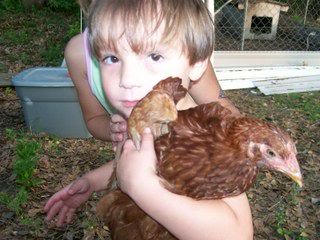 Labels: chickens, my kidz are crazy
posted by
MOM IS NUTZ # 2:54 AM