They're Comin' To Take Him Away-(the guys in white with the really odd jackets) Part Deux
Wednesday, January 25, 2006
Alrighty...maybe not, but they should. **THIS POST MAY BE RATHER LONG, BUT I SWEAR....I HAVE TO TYPE ALL OF IT...SO, JUST READ IT, WHAT ELSE YA GOT TO DO? LOL*** Seems Nicklaus told the psychologist A BIG BUNCH OF BULLSHIT lots of interesting things besides the fact I am a C level cook. Much, much more interesting. During the course of his little consultation, WITHOUT HIS MEDICINE, the question, "Do you ever see things that aren't really there?" came up. Oh hell, the floodgates opened honey, let me tell you, the eldest child had lots of answers for that one. I must tell you, I am still in a somewhat stunned, though highly amused mood. This was related to me by Nicklaus, and he seemed to be quite adamant about it. So, I believe the little SHITHEAD darlin' really did tell the lady all of the following. I'll now switch to my preferred mode of relaying conversations via blog for you:


Head Doctor : "So, Nicklaus, do you ever see anything that may not really be there?"


Nicklaus: " Ummm....Do you mean like an imaginary friend?"


Head Doctor: " Well, yes, that is one form of seeing something that's not really there. That is why it is called an "imaginary" friend. You have an imaginary friend? Tell me about him."


Nicklaus: "Okay, ummm.....at night when I go to sleep I have a imaginary friend that comes in and we play."


Head Doctor: "What sort of things do you play?"


Nicklaus: "Well, we kick bad guys' butts and then we go get cotton candy and soda."


Head Doctor: "Does your fairy friend have a name?"


Nicklaus: "Yes, it's Bob."


Head Doctor:"Bob?? What does Bob look like?


Nicklaus: "Well, he's got wings and a wand. He's got a really hairy chest, and hairy arms, hairy armpits and he's got toe fungus."


Head Doctor: "Toe fungus?? That's interesting. (According to Nicklaus, she says this a lot, wonder why?) What does Bob wear? "


Nicklaus:"He wears black pants and a gray T-shirt that says "Bob" on it."


Head Doctor: " That's interesting."


Nicklaus: " I also have a wolf that talks to me and a dragon, I live in the dragon's pouch."


Head Doctor:"That's interesting, Nicklaus, well, our time is up. You'll have to come back for one more test, okay?"


Nicklaus: "Okay, bye." (they walk to the reception area)


Head Doctor: "Ms. Harmon, we're going to have to do one more test, please make an appointment. We covered a lot of ground today. Nicklaus told me some very interesting things."


Me: "I'm sure he did. He tends to say a lot of interesting things."


Head Doctor: "Yes, well, please make that appointment. I'd like to finish this testing and let you know the results."

She turns to the receptionist and says, "Please try to get Nicklaus in as soon as you can."

"Ms. Harmon, thank you, I'll see you soon. Bye Nicklaus"
Car Ride Home
Nicklaus: "Guess what I got to do?"


Me: "What?"


Nicklaus: "Grade you and Daddy as parents."


Me:"Oh great...I know I passed, being the wonderful, nurturing mother that I am. What did they want you to grade us on?"


***This is the point of the ride I discovered that I am a C level cook. Damn, I only cooked the Tater Tot Casserole cause it seemed interesting, if it didn't look right, I was gonna pop a Hot Pocket in the micro and let them have at it..LOL***


Nicklaus: "Then she asked me all these really goofy questions."


Me: "Like what?"


Nicklaus: "Well, she asked if I see stuff that isn't there. Isn't that like hallucinating, Mom?"

Me: "Yeah, it can be. What did you tell her?"


***THIS IS WHERE HE TOLD ME ABOUT "BOB" THE "WOLF" AND THE "DRAGON"***


Me: "Nicklaus, you told that woman all that? You have imaginary friends? What the heck kinda fairy is hairy? So, you told that woman, a hairy fairy, that's a man named Bob visits you each night? What do you and Bob do?"


The kicking butt and cotton candy/soda story here.


Me: "Nicklaus, let me repeat this one more time...a hairy fairy, named Bob, with toe fungus, visits you every night, the two of you then proceed to kick bad guy's but and skip to the loo and get y'all some cotton candy and soda?"


Nicklaus: Giggling uncontrollably, trying to catch breath, finally, "Yes ma'am, that's what I told her."


Me: "Why did you tell that woman that? Why haven't you told me you have this hairy fairy Bob person?"


Nicklaus: "You've never asked."


Me: "Nicklaus, who in the hell would ever even think of asking their kid about some hairy man with wings and a wand named Bob that traipses around and eats cotton candy and soda? Geezus, you know good and well you don't have imaginary friends, you don't, do you?"


***LOUD GIGGLING, TEARS ROLLING OUT OF HIS EYES, CAN'T SPEAK FOR A FEW MINUTES...THEN HE INFORMS ME HE TOLD HER ABOUT SOME TALKING WOLF AND A DRAGON THAT LETS NICKLAUS RESIDE IN HIS POUCH. I PROMISE, I USUALLY TRY TO REFRAIN FROM EVEN "small" CUSS WORDS AROUND THE KIDZ...I FAIL ALOT, BUT I TRY***


Me: "What in the hell are you trying to do? Get taken to the loony bin? Damn, why in the hell did you tell that woman all of that?"


Nicklaus: "Well, she seemed like she wanted me to say something and I did. She thought it was interesting."


Me: "So you made all that up to be interesting?"


Nicklaus: "Yeah, I like the way she says, "Hmmm...that's interesting."


Me:"Nicklaus, after that load of crap, that woman doesn't think you're "interesting" she thinks you are a fruit cake. And damn dragons don't have pouches, do they?"


Nicklaus:"Some of them do."


Me: "They do not. Oh hell, I'm as warped as they come. Insanity must run in families. Lord, they are gonna come and lock you up in a padded room."


Nicklaus: "You always say I am just like you...they won't really come take me away, will they?"


Me: "Hell no, but I think I'm calling them to come and get me. Nah, I probably would have done the same thing anyway. She already thinks I'll never win Mother of the Year, I am sure."


Nicklaus: "Why?"


Me: "Well, when daddy and I went to talk to her about the results of all of this so far, she asked me if you repeated things, words and stuff.

(***Remember the ride from hell post? Withheld was the word, and it lasted a looonnnnggg time.***)

So, she asked me how I got you to stop.

I said I usually let you go on until it got on my last nerve and then I usually said, Rainman, sit back and shut up.

She asked what you say then. And I told her.....


Nicklaus: "I'm an excellent driver, I'm an excellent driver."


Me: "Shut up and sit back Rainman."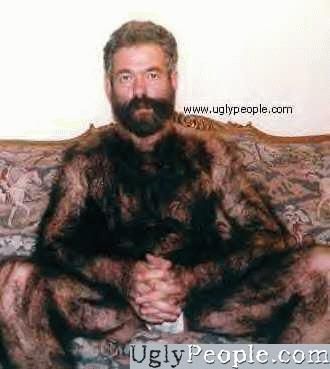 Could this be Bob without his wings and wand?

Oops, I forgot to mention that I told Nicklaus that I had an imaginary friend also. When he asked his name, I said, "John Cena, he comes over when you and Noni are at school."
(Y'all know I got it bad for Mr. Thuganomics....meeting him only made it worse...I know...redneck as hell to have the hotz for a WWE Wrestler....hell no, it ain't...look at this boy"


Guess what my little smart ass said? "Mom, that's not an imaginary friend, that is definitely hallucinations."
posted by
MOM IS NUTZ # 12:29 AM