A little update...and an Announcement....
Monday, October 03, 2005
Many of you may recall that I was trying to sell my van. I did finally sell it and used the majority of the money to buy Joey a truck. It's just an old work truck...but he loves it so, who am I to compain?
He's going to get it painted this fall, one of our friends does paint and body work, he has for 25 years or so. So, that means FREEBIES...and you know I love them. Speaking of Freebies, I promise, Friday's Freebie post will make up for the lack of one this week.
So, Joey got a truck
when I sold my van and I got a new car when we sold his Jeep. I sold the Jeep on Friday and we went to the dealership for a "new" used car. I needed a new vehicle because, a) I wanted one, b) I wanted A/C, I dreaded going anywhere because it was so miserable driving in the humidity capital of the world, Savannah. c) we are renting where we live now and it's not big enough for all of us. It has three bedrooms, two of which are tiny. Nathan doesn't have a room, he sleeps with us. So...in order to qualify for a mortgage loan we had to build some credit in Joey's name. His credit score is 000. He has NO credit whatsoever. Mine sucks...I had too many credit cards and used the hell out of all of them. So...we MUST get a house in Joey's name, therefore he must build credit. We went to the dealership on Saturday. Upon our arrival Nathan quickly picked the car he wanted (2006 Corvette). Nickla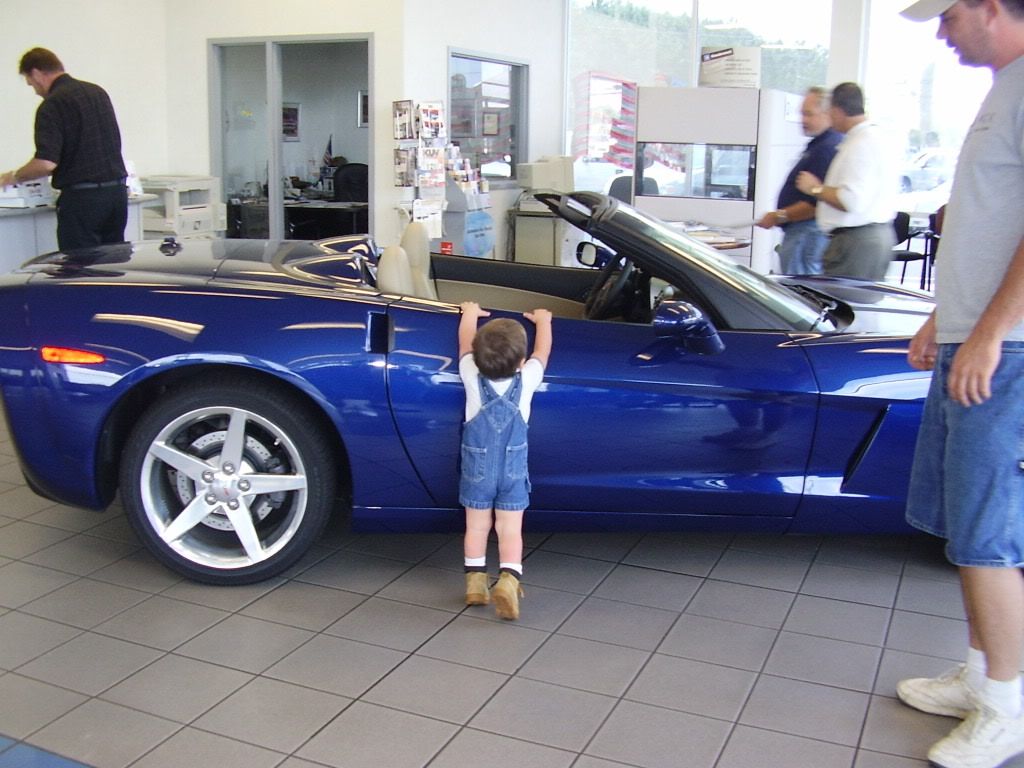 us asked if we could really get it. I said, "Sure, but you'll have to ride in the trunk....no room in a 2 seater for kidz... however, I do like the whole trunk riding thing...The car I actually purchased? A 2002 Dodge Stratus, it's awesome...I love it...and it was made in this decade!!! Yeeee...Haw....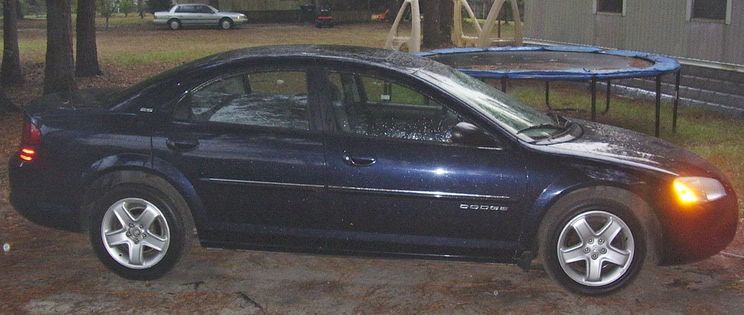 So, we are buying a car and building credit in the hopes our house isn't far away. We have to cut out all kinds of non-necessity items to be able to afford this, and then we'll still not be anything really than keeping our head above water. I could go to work also, but I have 3 kids....day care expense would eat up a large portion of my check, thus defeating the purpose of working. So, we're cutting costs, losing digital cable, canceled our Blockbuster.com membership. Lots of little things. I'm going to start selling more on Ebay and another venture I am embarking on. Please take a moment to browse my new online store. I am still adding inventory, but I wanted to go ahead and invite you all to browse and buy my seasonal ( Halloween, Autumn, Fall merchandise.) I will post an update as I add more items. This store will have something for everyone...and then some. So, please, click on the banner below, browse my shop and please order something. If you like my shop, please, please forward it to any and everyone you think would be interested as well. I had NO desire whatsoever to place a donate button on my site, so, I decided to go this route. Help me make it a success.....k? If you have any question, comments or have any problems ordering, please contact me ASAP and I'll resolve it in a timely manner.
posted by
MOM IS NUTZ # 10:11 PM